Dyson DirectThe Dyson difference
When you buy a Dyson, you buy into the future of engineering. And when you buy direct from the people who made it, you unlock exclusive technology and Dyson benefits you won't find anywhere else. This is the Dyson difference.
When you buy direct from Dyson
Exclusive pioneering technology
Buy direct from Dyson for exclusive technology you won't find anywhere else.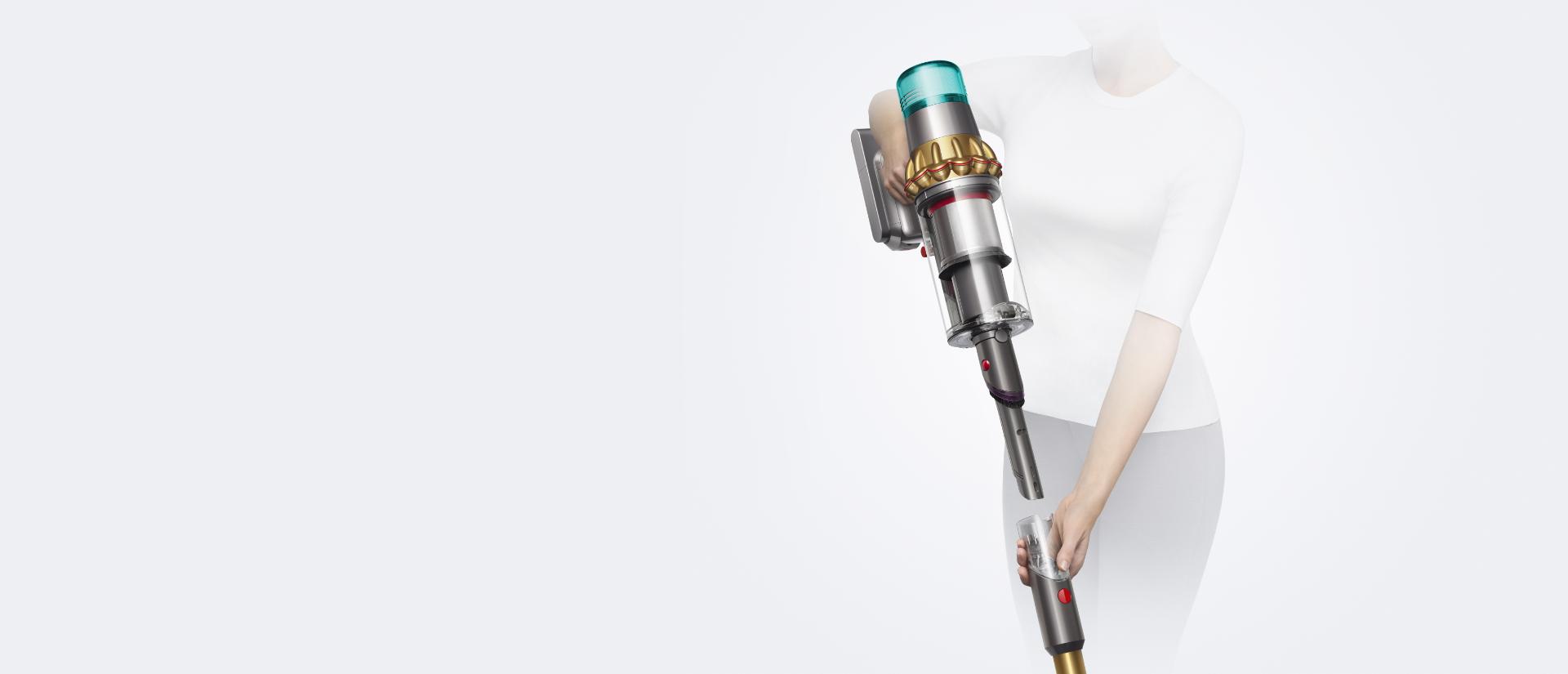 Exclusive cleaning accessories

Dyson-engineered tools and accessories for specific cleaning tasks. Only with special edition models direct from Dyson. For the latest Dyson-engineered tools. Shop special editions, direct from Dyson.

Exclusive machine colours

The latest premium colour combinations – only available when you buy direct from Dyson.
Personalisation exclusive to the Dyson Demo Store, Sydney
Your Dyson Stylist takes time to understand the health of your hair, and advise on how you can achieve your styling goals. Complete with a personal touch, our experts can professionally deboss your initials onto your Dyson presentation case. Only at George Street, Sydney.
Frequently asked questions
Dyson direct sales mean buying directly from the people who made your machine. Unlock exclusive Dyson colours, accessories and technology that you can't get anywhere else.
Buying direct also means you get free shipping when you spend $99, 2-5 year guarantee, money back guarantee (free 45-day return policy), and best price policy (prices matched daily).
You also get exclusive access to Dyson personalisation – including debossing, gift wrapping, and advice on tools to meet your styling needs.
Learn more about personalised gift ideas
Dyson exclusives in Australia can include specific machines, colours, or tools and accessories that aren't available anywhere other than Dyson directly. Discover the range of floor care, hair care, and air care to find out more. Shop vacuums Shop hair care Shop air purifiers
When you buy direct from Dyson, and you change your mind about your order, you can cancel within 45 days of receiving your machine(s) with our Dyson Money Back Guarantee. For more information, visit our returns page. Learn more about Shipping & Returns